Expert Heating Contractors in London
Heating contractors in the London area with over 24 years of experience
As London area residents, we are all familiar with the famous Canadian winter in Ontario. When the fall and winter seasons set in, so does the chill! Your home may start to feel drier as humidity levels fall. You may even notice condensation on your windows and cracks in wooden floors as they adjust to the changing temperatures. Soon, you will want to turn on your heating system, but what if it's failing to give you the warm comfort you desire?
Comfort Zone Services offers efficient and dependable services when it comes to keeping our region warm. While keeping your furnace or boiler clean is a smart idea, annual maintenance performed by a licensed professional is highly recommended. Your HVAC contractor can discover small problems before they become bigger and more expensive.
Find Your Comfort Zone
When it comes to an ideal climate, most humans prefer temperatures between 18C and 24C. We also prefer relative humidity levels of 30% to 60%. The higher the humidity level, the lower the temperature needs to be for us to feel comfortable.
In areas like London, Ontario, staying within this narrow window can be challenging – not to mention expensive! If you notice an increase in your energy bill or are wearing more sweaters than usual, it may be time to get your furnace checked out.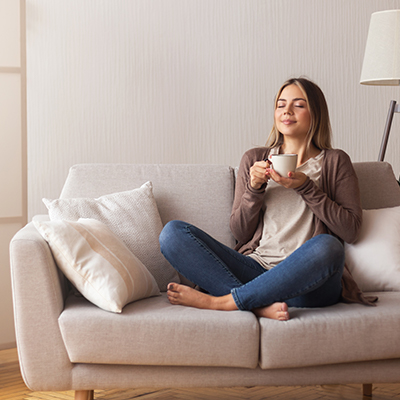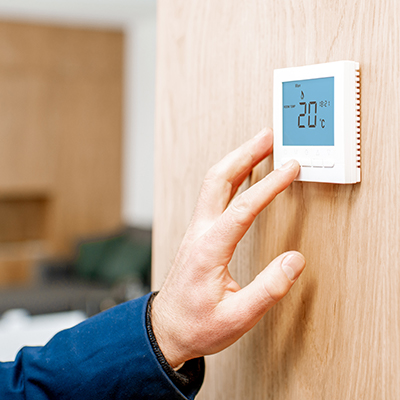 Our Heating Services
Have you noticed signs of furnace malfunction? Signs a furnace needs servicing include banging noises, water pooling in the area, or the smell of gas (the latter of which is an emergency situation, so take the steps mentioned here immediately). Get your furnace repaired by Comfort Zone Services, your reliable heating contractor in the London area, early so we can identify any potentially serious problems. You don't want to be heat-less when winter comes!
If your furnace is nearing the end of its life, consider our furnace installation services. A new furnace may be the solution to your rising bills and many repair appointments. Save energy costs in the long run by investing in a new furnace now, installed by a professional equipped with the right tools and trained in the right techniques and safety protocols. Don't wait; get your furnace ready in the late summer or fall so you can reap the benefits as soon as the cold hits.
We service all makes and models, including:
Residential Furnaces
Ruud furnaces from 92% to 96%
Goodman furnaces from 92% to 97%
Residential Hot Water Heaters
Rheem tankless: 5.3 and 8.4 gallons per minute
Rheem tank models: 40 to 80 gallon, power vent or natural draft
Thermostats
Honeywell and White Rodgers – fully programmable and energy efficient
Residential Humidifiers
Honeywell flow through
Honeywell steam type
Garage Heaters
Superior Radiant Products Infrared heaters
ADP unit heaters
Residential Boilers
Viessmann wall hung
Lochinvar floor standing
Do you have a different brand of equipment?
If you do not see your brand of home heating products, please contact us for more information. As heating contractors serving the London area, we can come to your home and provide a free quote.